Chicago Plumber
The Scottish Plumber is honest, reliable, trustworthy and ready to help your family or business restore their Chicago Plumbing system to working order.
Chicago Sewers and Drains
We specialize in sewer and drain cleaning, no-dig and trenchless sewer repairs and re-lining. Sewer re-lining is 1/2 the cost, takes a fraction of the time and there's no mess when compared with old fashioned sewer excavation and pipe replacement.

As Chicago Sewer and Chicago Drain experts, your Chicago Sewer and Drain cleaning, installation and repair needs are a thing of the past. From emergencies to regularly scheduled maintenance, The Scottish Plumber can keep your home or business Chicago pipes clean and clear.

Chicago Sump Pumps
We carry the best quality "made in the USA" sump pumps and Ejector Pumps. Do you have to replace your pump every couple of years? Then there is something wrong in the system causing your pump to overworking and burn out. We engineer you a system with the correct pit, pipes and pump size for your specific needs.
Chicago Flood Control
Made in Chicago our Flood Control System is tried and true and has the best guarantee in the business. We are so confident in this pump we guarantee you will have no flooding for 10 years. Recently we replaced a 40 flood control system installed by the Scottish Plumbers father, this Elmhurst customer got 40 years of service from this flood control system.
Chicago Plumbing
If it has to do with Plumbing we do it. We send licensed plumbers as the state of Illinois requires.
When you choose The Scottish Plumber as you Chicago Plumber, all of your Chicago Plumbing needs can be handled by trained, professional Chicago Plumbers that arrive ready to solve any Chicago Plumbing problem you may have. Including Chicago plumbing emergencies.
Chicago Water Heaters
Water Heater Problem? Water Heater Emergency? Your Chicago Plumber has you covered, with our same-day expert Chicago Water Heater replacement or outstanding Chicago Water Heater maintenance program.
Chicago Leak Detection and Leak Repair
The Scottish Plumber is here for your Chicago leak detection and repair service needs. Plumbing leaks, water leaks, drain leaks, toilet leaks and more - our Chicago water leak detection and repair services are second to none. What may be a simple leak may actually be a much larger problem and potential emergency, such as leaks on a second floor that can cause damage to first floor walls, ceilings, electrical wiring, furniture, appliances and more. Call today to schedule an inspection!
Chicago Pipe Locating
We have the equipment and expertise needed to locate difficult-to-find underground pipes.
Chicago Sewer Gas Smell
Sewer gas or rotten egg smell is actually hydrogen sulfide. This gas is dangerous to your health if exposed (even in low doses) for an extended period. This rotten egg smell is the sign of a plumbing problem and should be addressed by a licensed plumber.
Call Today
(312) 423-1518
The Scottish Plumber has worked throughout Chicago and its suburbs for generations and we understand OLD COMPLEX PLUMBING.
Call Today
(312) 423-1518
Cured In Place Pipe (CIPP) Technologies
The Scottish Plumber is breathing new life into old homes (and even some new homes) connected to old Chicago plumbing by using this "new" technology... read more about cured in place pipe replacement technology.
Ten Reasons To Call Scottish!
Fast & Reliable
Outstanding Service 24/7
Competitive Pricing

We'll meet or beat "apples to apples" on written bids

Accurate (and written) Estimates
We Do It All!

Sewer & Drain Rodding & Jetting, Trenchless Sewer Repair, Complete Plumbing Inside or Out!

Licensed Plumbers

All plumbers are card-carrying licensed plumbers. We are fully licensed to work in Chicago and throughout Illinois.

We Arrive On Time!
We Leave Your Home as Clean as We Found It
Old World Craftsmanship

We understand old plumbing and love to solve problems

We're Scottish!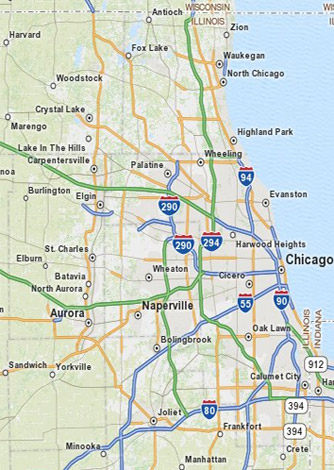 Chicago Illinois
Chicago IL, Naperville IL, Aurora IL, Cicero IL, Oak Lawn IL, Calumet City IL, Joliet IL, Bolingbrook IL, Wheaton IL, St Charles IL, Elgin IL, Palatine IL, Evanston IL, Highland Park, Wheeling IL, Carpentersville IL, Crystal Lake IL, North Chicago IL, Waukegan IL, Zion IL, Fox Lake IL, Antioch IL, Harvard IL, Marengo IL, Burlington IL, Elburn IL, North Aurora IL, Batavia IL, Sandwich IL, Yorkville IL, Frankfort IL, Minoka IL, Manhattan IL.
Scottish Plumber
1235-A North Clybourn, Ste 213
Chicago, IL 60610
(312) 423-1518